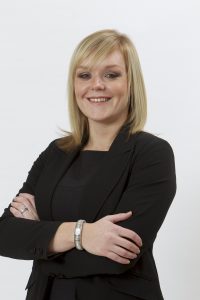 You probably already understand how important having the right staff in place is and how disruptive, time consuming and expensive the recruitment process can be. Added to this, as an employer, you need to be aware of candidate's legal rights, and yes, prospective employees do have some even before they have been recruited. You need to make sure the recruitment process you follow and the questions you ask during the interview process are fair and do not discriminate against the potential candidate otherwise you may find yourself the subject of costly Tribunal proceedings on top of still needing to find the right people.
If you have enlisted the help of Amy and Caroline at Human Recruitment, the initial part of the recruitment headache is over as no doubt they have already sourced you some great candidates. Now the pressure is on to make sure you follow a fair recruitment and selection process.
At this early stage of the employment life cycle, the responsibility on the employer is to ensure that the recruitment process offers equal opportunities to those who are deemed by the law to have a "protected characteristic". This means that candidates are not to be discriminated against on the grounds of their sex, race, disability, age, sexual orientation or religion and beliefs. This may mean that assistance and reasonable adjustments are to be made to the application stage of the process as well as at interview.
Consideration should also be given to any adjustments a disabled candidate may require in the work place if they are successfully recruited. Deliberately not offering the post to avoid making reasonable adjustments is an act of discrimination, a claim the individual has the right to bring in the Employment Tribunal. Unreasonably asking questions about a candidate's health and disability may result in them making a complaint to the Equality and Human Rights Commission.
Below are my 10 Top Tips to help you avoid the legal pitfalls when recruiting:
1. Use gender and language neutral job advertisements and application forms.
2. Issue a detailed job description to analyse the needs of the job role.
3. Prepare questions before interview and where possible ask all candidates the same questions.
4. Keep a record of questions and responses. Personally I find using a prepared template useful and using it for all interviews demonstrates consistency and fairness.
5. Consider whether any reasonable adjustments need to be made to any part of the recruitment process including practical tests and psychometric tests.
6. Avoid questions about health, disability and age and state that the process is designed to offer equal opportunities to all.
7. Positive action/ positive discrimination is encouraged and questions around a protected characteristic in order to place those who are underrepresented in the work place at an advantage is allowed.
8. Check at least 2 to 3 references and be clear at what stage of the process the references will be requested as well as making sure you comply with Data Protection obligations.
9. Seek confirmation of an individual's right to work in the UK. It is a criminal offence to employ somebody who does not have permission to live or work in the UK.
10. Have a properly managed induction process. This does not need to be formal or lengthy but effective and should incorporate the employee's probationary period.
The focus when recruiting is to find the right person for the job but this is made much easier if you have the correct people involved in carrying out the recruitment process.
At Taylor Bracewell our team of experts specialise in all aspects of HR and Employment law. Please do not hesitate to give us a call on 0114 272 1884 to discuss your concerns or needs.
Subscribe for more content