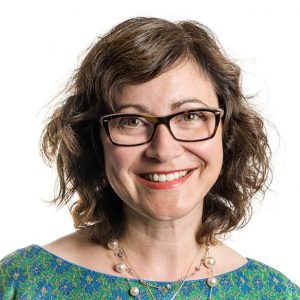 Wouldn't you love it if there was a huge road sign with your name on it saying "this way! This is the way to that dream job, to the work that's perfect for you."?
You'd feel relieved, I'm sure. You'd feel energised, engaged, committed and you'd bring yourself fully to your work. But right now, as you're coming towards the crossroads, you can see there isn't a big neon sign with your name on it, there isn't even a guy with a placard giving you subtle hints – the choice is yours to make.
And that's one big challenge when it comes to change. It's a paradox. We want choice and in the same breath we fear choice. Some of us feel; confused, overwhelmed, hypersensitive or emotionally blank. Some of us feel limited by the lack of options available and fear wasting our time and our precious skills, talents and the best of what we have to give. Some of us have so many options we make no movement forward at all and end up feeling frustrated and stuck.
You've probably already tried looking outwardly for 'the' job to jump off the page, perhaps you've stalked a company; waiting nervously in anticipation for 'that' vacancy to become available, or maybe you've registered your details & CV with every job site online without success.
I work with people every day who are facing crossroads. I feel their pain and understand wholeheartedly what it feels like when things change outside our control or even when we purposefully make change happen ~ it still feels scary either way. In fact, just last night a friend of mine sent me details of a part-time job that has just become available, ironically the message started with "I saw this and it has your name written all over it". The job specification is a mirror of what I've been doing (in part) for the past 12 years. Bingo! You're probably thinking, but only yesterday morning I'd had a meeting with both my graphic designer and my website designer to help me create my new brand that will take me into a different marketplace. Now that's a real test of my fresh new commitments and perhaps there's room for a third option to emerge. I'll process it.
My processing involves me taking myself out for a walk so that I can have a good meeting with myself.
Here's a few of my practical tips to ease the pain and to take stock of your capacity* when you come to those inevitable junctions and crossroads in our journey through life:
Get your hands on a copy of Brand You by John Purkiss & David Royston-Lee. Read it all and do the work on the exercises – You'll uncover great things about yourself. Let them shine.
Make time and create the physical space to be quiet with yourself. If you know how , meditate and whisper into the space "where do I go from here", be open to listen for the whisper that comes back at you and allow things to unfold.
Go for a walk, keep moving, talk. Talk through ideas & fears with a good friend or a professional helper who gives you space to express yourself without judgement.
Write out your philosophy, see it on the page and figure out how this shapes your attitude which in turn shapes your behaviour. Kind, nice & switched on people hire first on attitude ~ look where your attitude will be welcomed in service than trying to find 'that' role to serve you. There, you'll find your Why.
*(Notice I didn't use the word potential?)
Gail Cherry is a professional coach; she is a true student of human nature and has a great eye for the strengths and abilities of her fellow man. She knows exactly where and how to tickle her clients to deliver their top performance and how to inspire them.  Her compassion and kindness makes people feel accepted and understood around her.
Subscribe for more content